Debossed Wristbands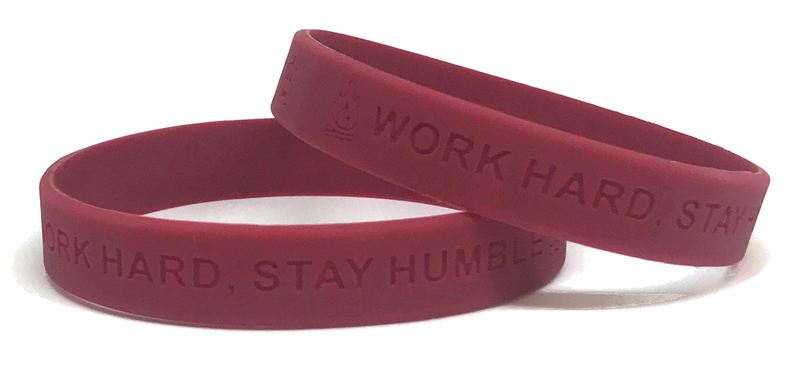 Debossed wristbands feature your message, art, or logo engraved into a silicone wristband.
If you need your message to stand out even more, look into our Ink Injected wristbands.
New Service Announcement
You can now order up to 500 debossed 1/2" wristbands and have them in...
3 Business Days
That's right... order by Noon (12:00 PM CST) on Monday, have them by Thursday for example.
These put the rapid in Rapid Wristbands!
Requesting a digital proof will affect your initially requested delivery date.
CAN NOT be combined with any other offers such as "Buy 100, Get 200 Free".
Some additional options not available including Inside Message Printing, Customized Individual Bagging, and Keychain Conversion.
Only 1/2" Debossed Wristbands qualify for expedited shipping.