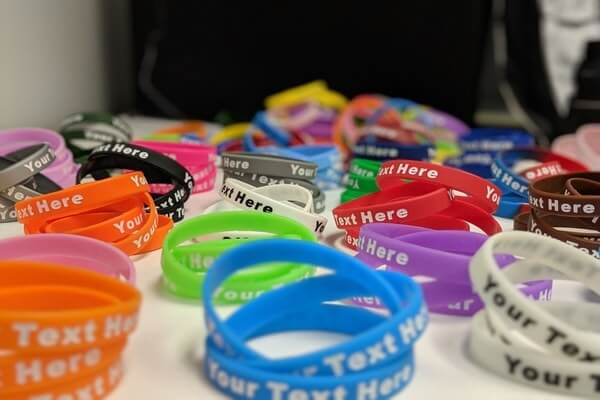 High Quality Custom Wristbands
At Rapid Wristbands, we offer several different high quality wristband styles that can be customized to fit your needs. Each wristband is made of the same, cost-effective 100% latex-free silicone.
Each style is dependent on what you create. We have designed over 100,000 unique custom wristbands for our customers and continue to create more.
The Perfect Occasions for Custom Wristbands
Charitable causes
Fundraising
Political Campaigns
Remembrance
School Events
Birthday Parties
Different Types of Wristbands
For any custom wristband questions, please contact us. Our top-of-the-line customer service representatives would love to help you design your perfect wristband.